Liquid Media is a consultancy providing strategic marketing solutions. We identify the overt benefit of our clients and develop a plan to market services and products. We deliver strategy, technology, function, and high-impact design.
Great business development and marketing tools come down to a handful of very important elements, which we believe are;
A solid philosophy that is honest, client-centric, and comes from the heart.
A good plan that is flexible, explicit, and democratic.
A strong identity, brand name, URL, logo, social assets and collateral that represents you clearly -and with

feeling.

A voice that comes through in all copy, content, media, social channels, web site. With an on-going marketing campaign to develop your voice and reach your audience.
A focus on conversion and enrollment, using advertising, media, and funnels, continue to educate your audience and provide a clear process for converting customers, members or participants.
We have been meeting and exceeding the needs and expectations of our clients by providing high-quality consulting services since 2002. We have had the pleasure of working with many types of clients including entrepreneurs, start-ups, small businesses, e-commerce stores, educational institutes, corporations, non-profit organizations, and community movements.
Mission Statement

Our mission is to create, design, and promote with purpose!
Our goal is to produce quality results and transformational experiences.
Determine the most effective marketing solution for each individual client
Apply creative thinking, knowledge of technology and products, and decisive action, to maximize performance and success
Provide real-world solutions while staying aware of larger trends in the industry and society
Make efforts to promote the advancement of associates both professionally and personally, to encourage growth and development of talent
Return profits and benefits to the community; the purpose for our existence is not to benefit oneself but to make a positive impact on our community, society, and future generations
Why Liquid?
"Don't get set into one form, adapt it and build your own, and let it grow, be like liquid."

–Bruce Lee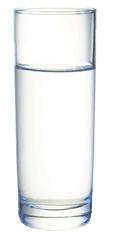 We strive to implement this concept in our marketing and design strategies. We will provide you with solutions that can adapt and grow with your business, industry, and society.
Our goal is to be your consultancy throughout each stage of the development of your business, offering the latest and most innovative products and services to continuously build, improve, and adjust with the market.
With any service we provide, we go the extra mile to satisfy your particular business needs. We work side by side with you in a team effort, striving to maintain a personal touch and honest communication. Whether you need an immediate resolution or a long term complete solution, we will work to find and implement the best strategy for your business objective.
Liquid Media Design is located in Maui, Hawaii. We believe that living and working on Maui promotes clear and creative thinking. We are focused on the local community and make constant efforts to perpetuate Aloha, and Aloha 'aina!
We hope to see every one of our clients succeed
Company information
Founded by Naim Ferguson of Nemo Networks LLC (2002)
Founded in Maui, Hawaii; serving clients Worldwide
Specializes in branding, design, copy, social media, web design & advertising
A growing team of designers, web developers & web marketing specialists
In business since 2002