Web Development
Web development can range from developing a simple static html page to complex internet applications. Today, many applications come with pre-development such as content management systems, plugins or social networking platforms. Rather then re-invent the wheel, we find existing apps that we can build on and improve for specific goals.
There are various web platforms such as HTML, Flash, PHP and ASP; and these platforms can all be implemented within internet applications like a content management system (CMS), which is recommended when a client requires the function to change content or produce dynamic data.
Not all platforms are for everyone, and each comes with advantages and disadvantages. We will work with you to find the solution that fits your needs.
Our web development services include:

WordPress CMS – Theme Development
WordPress Plugins and Applications
Ecommerce Applications
Social Networking Applications
GPS Platform API integration
Web Form Integration
Web Marketing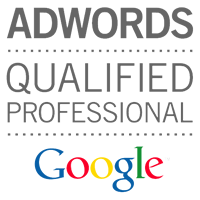 If no one can find your website, then it won't matter how amazing it is. When utilized correctly, web marketing and web analytics can be the most powerful, cost-effective strategy for marketing your product or service, blog or company.
We offer the following web marketing services:

On Page Search Engine Optimization (SEO)
Search Engine Marketing (SEM/PPC)
Link Building
Content Creation – Blog writing
Social Networking (Facebook, Twitter, Goole+)
Web Hosting
Having a reliable hosting company for your website is essential to the smooth and successful operation of your business. We have partnered with Liquid Web Inc to provide dedicated servers to our client sites that are specifically optimized for WordPress and web applications.
While we don't require that you change hosting company's, providing our own servers through Liquid Web saves us time and you money.

Learn more about hosting