What is search engine optimization?
Search engine optimization is the process of raising the odds for a webpage to achieve top search engine positions
Today there will be millions of searches performed on the Internet, many of them looking for exactly what you are offering. The process of getting your website to the top of the search engines is known as search engine optimization (SEO). SEO has proven to be one of the most cost-effective forms of marketing available.
Search Engine Marketing
Search engine marketing services were created to assist you in maximizing the number of visitors and customers to your website. In our SEM plans we incorporate SEO, PPC and constant market research to help you reach your goals.
Pay Per Click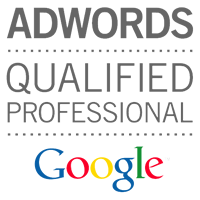 PPC advertising – the practice of advertising through online paid services.
PPC can be a dangerous marketing strategy if you don't have someone who knows what they are doing. One common misconception of search engine marketing is the belief that spending a lot of money equates to getting great results. This is absolutely false. Your money will only bring you results if you are advertising to your target audience.
For example, say you are a scuba dive instructor looking to advertise your activity site. If you were to bid on keywords like "Scuba" or "Scuba Dive", then you would not only be paying a lot for these broad keywords, but you would not be targeting the people most likely to call you. Instead, using descriptive keywords such as "Maui Scuba Dive" or "Maui Scuba" will target anyone looking for a Scuba Diver on the island. We can take it a step further and target "seasonal" visitors ie: Honeymooners who are almost a guarantee on the island in the months of September-October. Now our target term could look something like "Honeymoon activities Maui".
This is just one of the ways we fine tune your search engine marketing strategy so that you get the most for your money.
What's included?
keyword research
ad writing
conversion tracking setup
bid monitoring
monthly reporting

Your bids are adjusted frequently to ensure a balance of placement and budget usage. Prices are per Pay Per Click network (Google and MSN). Our Pay Per Click management fees are between 20%-25% of your monthly Pay Per Click budget.
If you build it, they will come
Our search engine marketing services can implement the strategies listed above to ensure that your company or personal website reaches its maximum number of potential clients while at the same time ensuring an increase in your ROI (return on investment).
Once our search engine marketing services have helped you reach your specific goals, your website should begin receiving online lead generation from prospects searching for you in the search engines and other related Pay Per Click sites (CNN.com or mauinews.com for example).
If you are interested in using our search engine marketing services, contact us.
Links